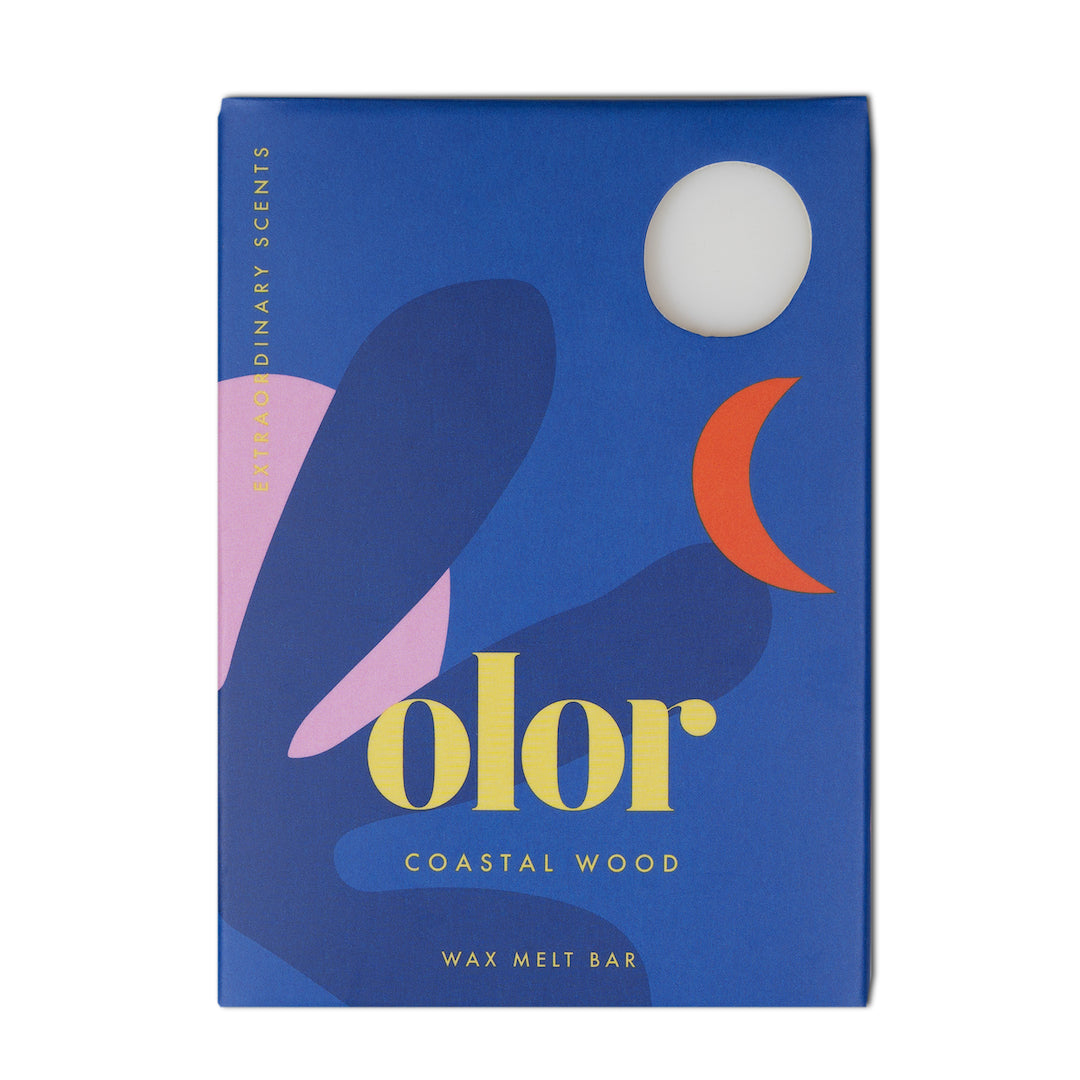 Coastal Wood Wax Melt Bar
Sale price

£9.00
Regular price
(/)
Free UK shipping on all orders over £30
---
Discover a warm sophisticated blend of sage, grapefruit and bergamot with a hint of tangerine, followed by the hearty freshness of sea breeze minerals, finishing with a base of amber, musk and cedarwood.
Transform your living space into a haven of pure bliss with our indulgent luxury Wax Melt bar. Handcrafted with meticulous attention to detail, this extraordinary product brings a touch of elegance to any room. With its beautiful packaging and innovative design, it goes above and beyond to provide you with an exceptional sensory experience.

ABOUT THE WAX MELT BAR

Introducing our exquisite luxury wax melt bar, a true delight for the senses. Carefully packaged in a stunning box, this product offers a unique feature that sets it apart: a special cutout that allows you to experience the fragrance before even opening the box. Simply take a sample sniff and be transported to a world of captivating scents.

With a single snap, you can easily detach one cube and place it into your wax melt burner. Prepare yourself for a sensory journey as the luxurious aroma fills your space with its enchanting presence. Each cube offers an impressive burn time of approximately 6-8 hours, ensuring long-lasting aromatic bliss. Treat yourself or someone special to this indulgent experience and elevate your ambiance to new heights.
STRONG/MEDIUM FRAGRANCE

Top Note:
Indulge in the warm and sophisticated blend of sage, grapefruit, and bergamot, complemented by a subtle hint of tangerine. The aromatic combination of these vibrant citrus and herbal notes creates a captivating and invigorating opening that immediately grabs your attention.

Middle Note:
As the fragrance evolves, the hearty freshness of sea breeze minerals emerges, bringing a revitalizing sensation reminiscent of the ocean air. This middle note adds a touch of breezy coolness to the composition, enhancing the overall depth and complexity of the fragrance.

Base Note:
The fragrance concludes with a warm and comforting base of amber, musk, and cedarwood. The smooth and sensual embrace of amber adds a luxurious touch, while the musk brings a subtle sensuality to the blend. The presence of cedarwood adds a woody richness and a sense of grounding, creating a lasting impression that is both inviting and sophisticated.
Simply snap a cube off your wax melt bar.

Place it in a wax melt burner or warmer.

Light a tealight or switch on the warmer.

Enjoy the scent as the wax melt (approx. 6-8 hours per cube).

Extinguish the tealight or switch off the warmer.

Let the wax cool and solidify.

Re-melt the same segment or choose a new one to continue enjoying the scent.

Each pack provides approximately 48 hours of burn time.


To remove the wax from your burner, wait for it to fully cool down. Then, gently push the wax, and it should easily come out as one whole piece. Enjoy the effortless cleaning process and get ready to experience the next delightful scent.

Design-led luxury wax melt infused with extraordinary fragrance
Hand-poured, hand-finished, and hand-packed in Derbyshire, England
Fully recyclable packaging, printed by carbon-neutral printers on fsc-approved card
Soy blend wax for clean-burning, stability and maximum scent throw
Crafted from the finest ingredients
Paraben-free fragrance manufactured in the UK
Standard delivery approx 2-5 working days is FREE on orders over £30 (£3.99 for orders £29 and under)
We send all parcels via Royal Mail on a 48hr tracked service.
All parcels will come well packaged to avoid damage.
For more information about our delivery service please take at our FAQ
Coastal Wood Wax Melt Bar
Sale price

£9.00
Regular price
Choose options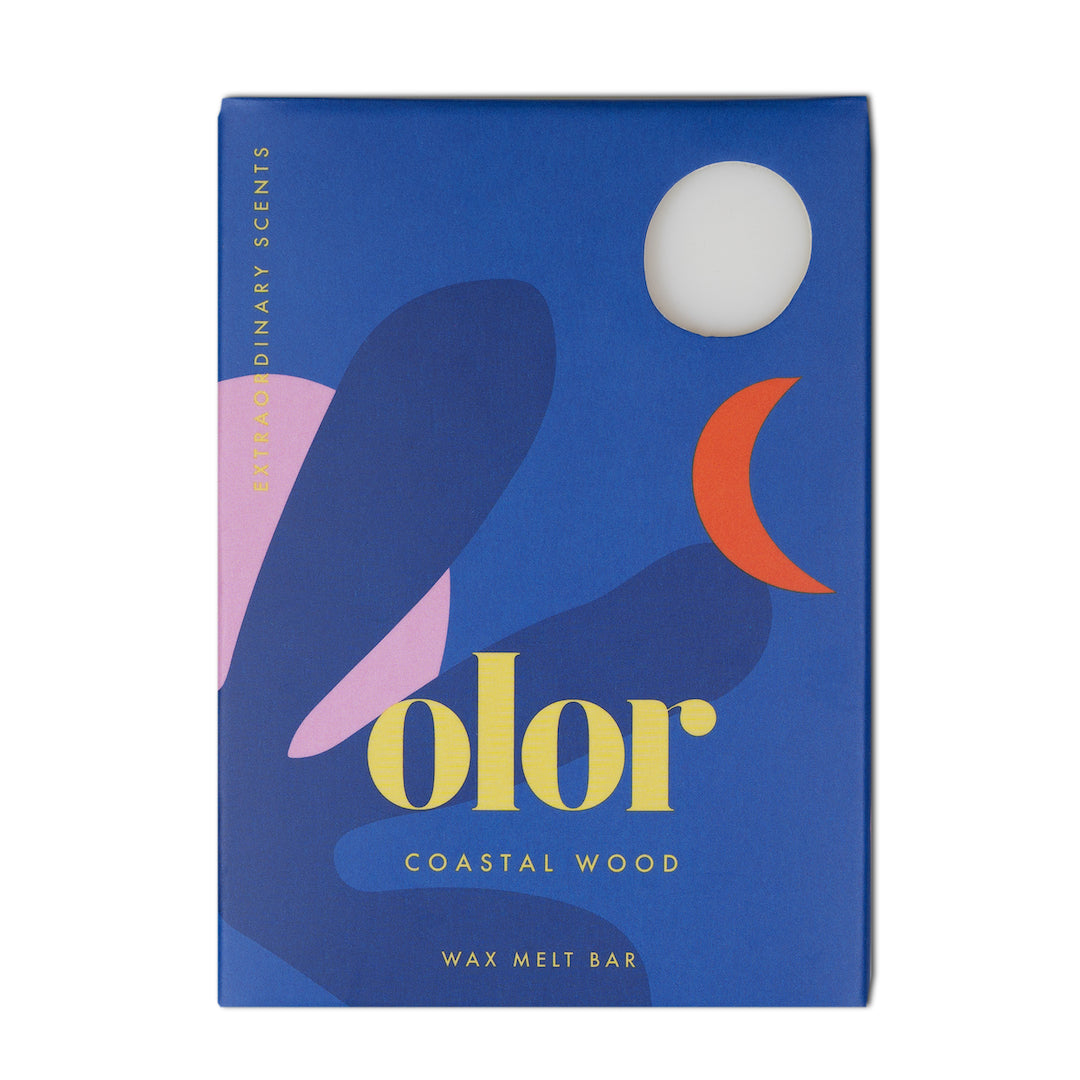 Incredible!
I first saw Olor in John Lewis three years ago and have been buying this scent ever since. Amazing, smells so fresh but comforting, lifts any room! Would 100% recommend any of their products!