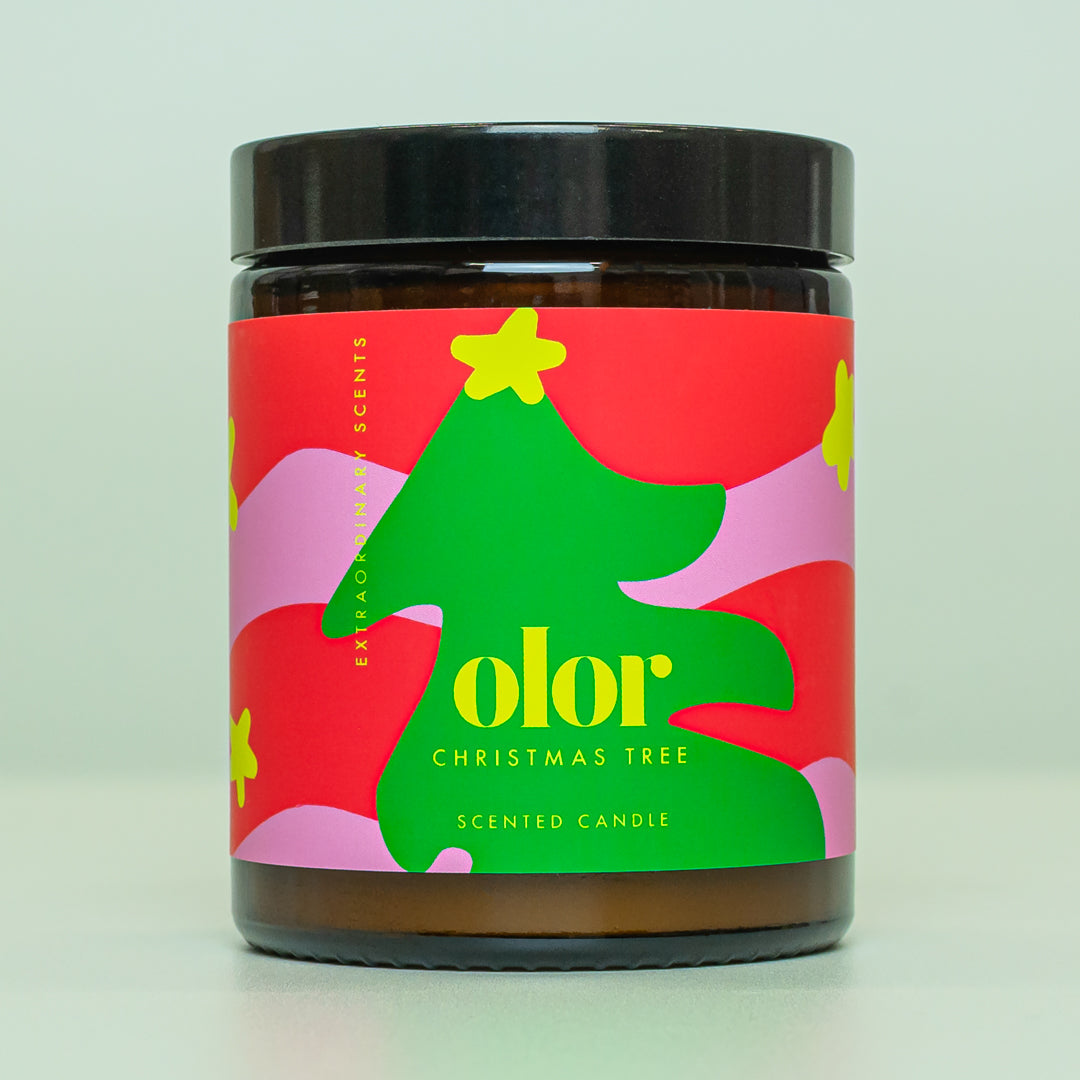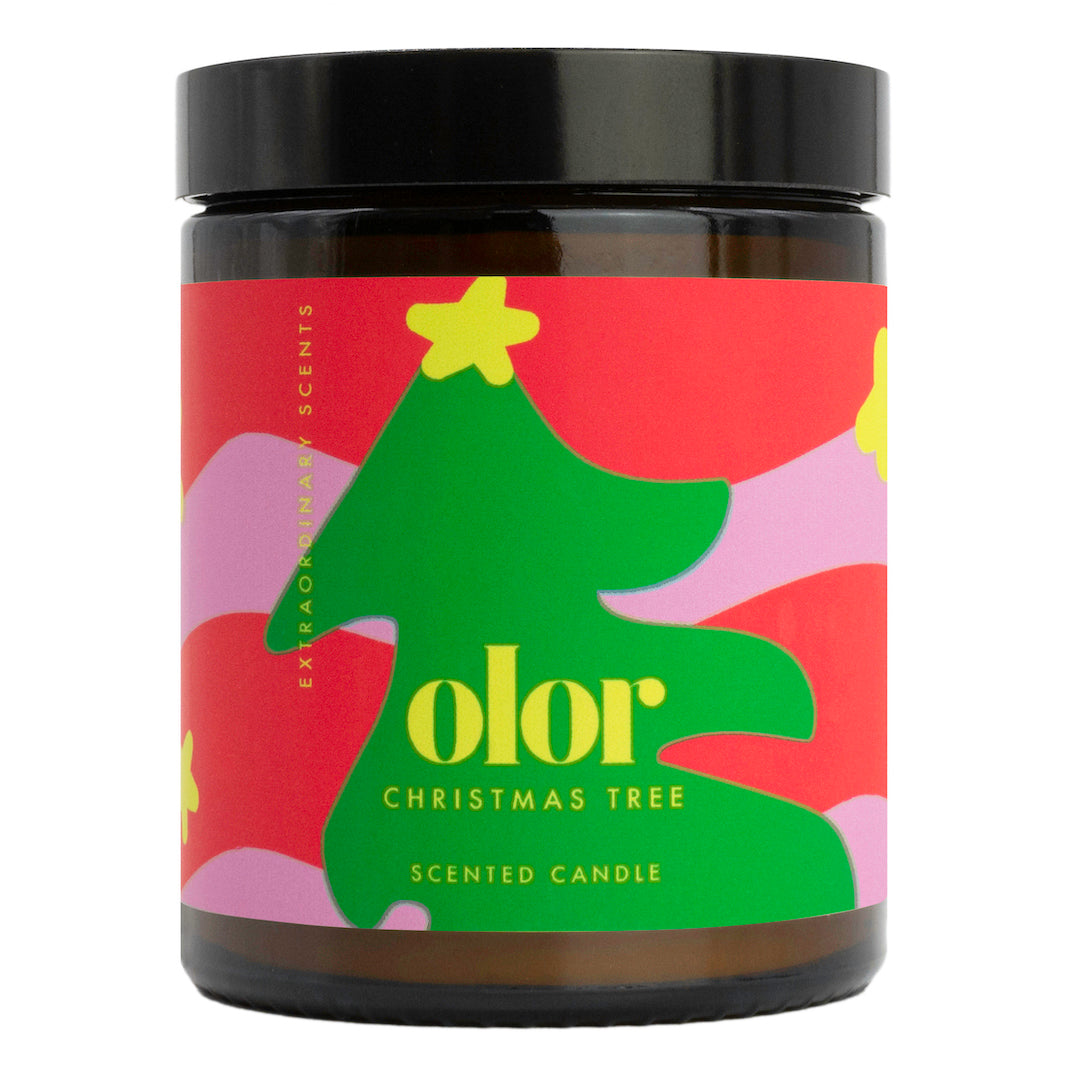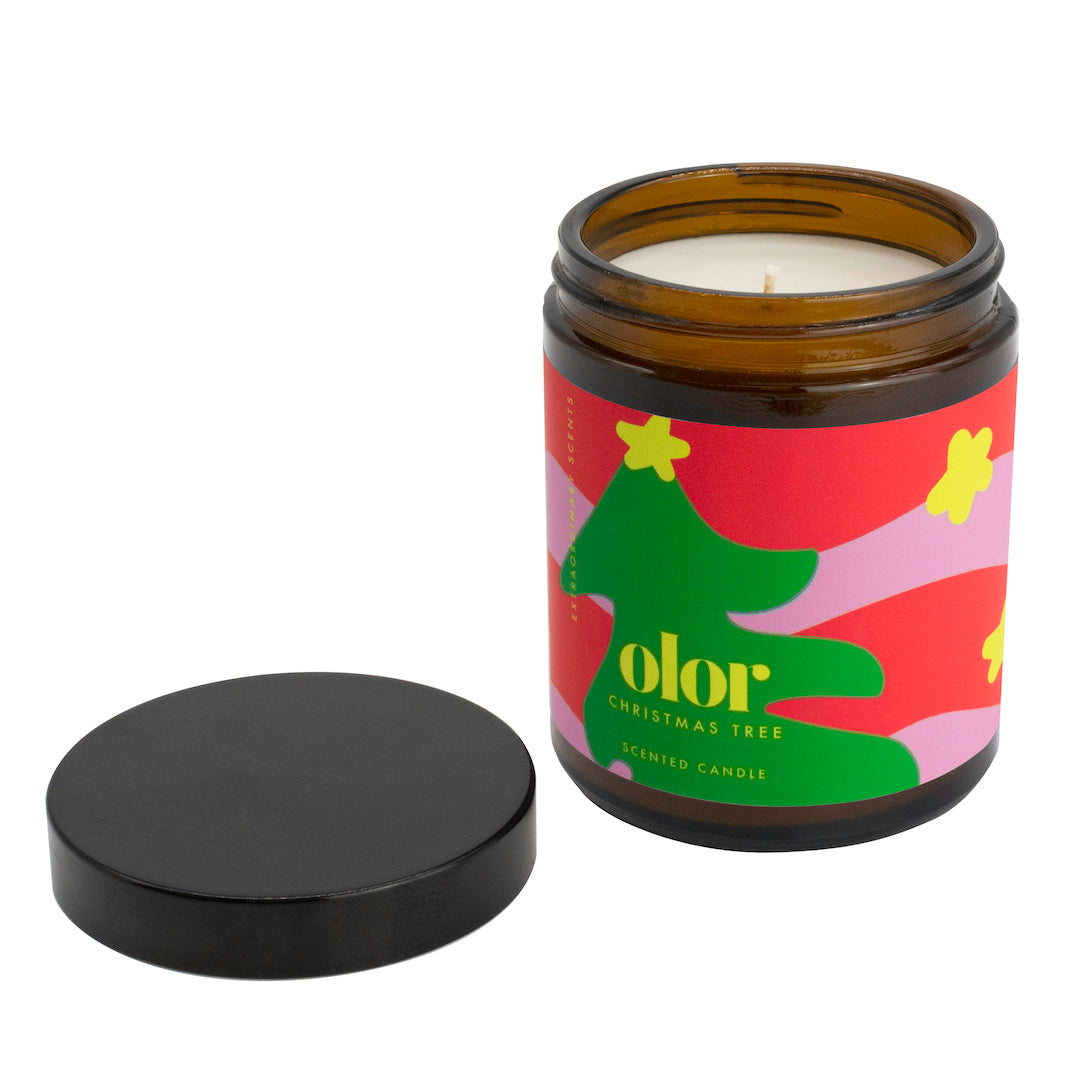 Christmas Tree Jar Candle
Sale price

£18.00
Regular price
(/)
Free UK shipping on all orders over £30
---
Discover a winter woodland of Siberian Christmas Trees with top notes of Eucalyptus, fresh green leaves resting on a woody base of cedarwood, sandalwood and musk.
Candle burn time approx 30 hours
About The Jar Candle

The OLOR Jar Candle, designed for those who crave beautifully crafted products that ignite their creativity. This versatile jar effortlessly complements any work or home setting, making it a must-have item.

It's the perfect choice for individuals seeking a high-quality luxury candle with a relaxed and artistic vibe. The jar's sleek design, combined with our vibrant and imaginative branding, offers the best of both worlds - a luxury candle housed in a vessel that seamlessly blends into any environment. Enjoy the freedom to express your style and indulge in a touch of luxury with this unique and captivating scented jar candle.
STRONG FRAGRANCE

Top Note:
Embark on a journey through a serene winter woodland of Siberian Christmas Trees with the invigorating top notes of Eucalyptus and fresh green leaves. The crisp and aromatic Eucalyptus immediately captures the essence of a cold, refreshing winter morning. The green leaves add a touch of natural vibrancy, evoking the image of a pristine forest blanketed in snow. These top notes set the stage for an immersive and revitalizing experience.

Middle Note:
As the fragrance unfolds, you'll find yourself enveloped by the heart of this winter wonderland. A harmonious blend of Eucalyptus and fresh green leaves continues to invigorate your senses. This middle note captures the essence of the winter woods, where the scent of evergreen foliage fills the air. It combines the cool, minty notes of Eucalyptus with the earthy and green nuances of the leaves, creating an atmosphere that is both refreshing and calming.

Base Note:
The fragrance concludes with a woody base of cedarwood, sandalwood, and musk. These base notes anchor the scent in the heart of the winter forest, adding warmth and depth to the composition. Cedarwood provides a sturdy and comforting foundation, while sandalwood infuses a creamy richness. Musk adds a touch of sensuality, enhancing the overall olfactory experience. The base note leaves a lasting impression of the tranquil winter woods, making it a perfect scent for the season.
To ensure an even burn, make sure to allow the candle to burn until the wax melts across the entire surface, reaching the outer rim of the vessel.
Burn for a minimum of 2 hours and a maximum of 4 hours.
Trim the wick before every use to 5mm.
Extinguish your candle using a snuffer. It's the safest way to prevent hot wax splatter.
Design-led luxury candle infused with extraordinary fragrance
Hand-poured, hand-finished, and hand-packed in Derbyshire, England
Fully recyclable packaging
Soy blend wax for clean-burning, stability and maximum scent throw
We use cotton wicks for an optimal burning experience
Crafted from the finest ingredients
Paraben-free fragrance manufactured in the UK
Standard delivery approx 2-5 working days is FREE on orders over £30 (£3.99 for orders £29 and under)
We send all parcels via Royal Mail on a 48hr tracked service.
All parcels will come well packaged to avoid damage.
For more information about our delivery service please take at our FAQ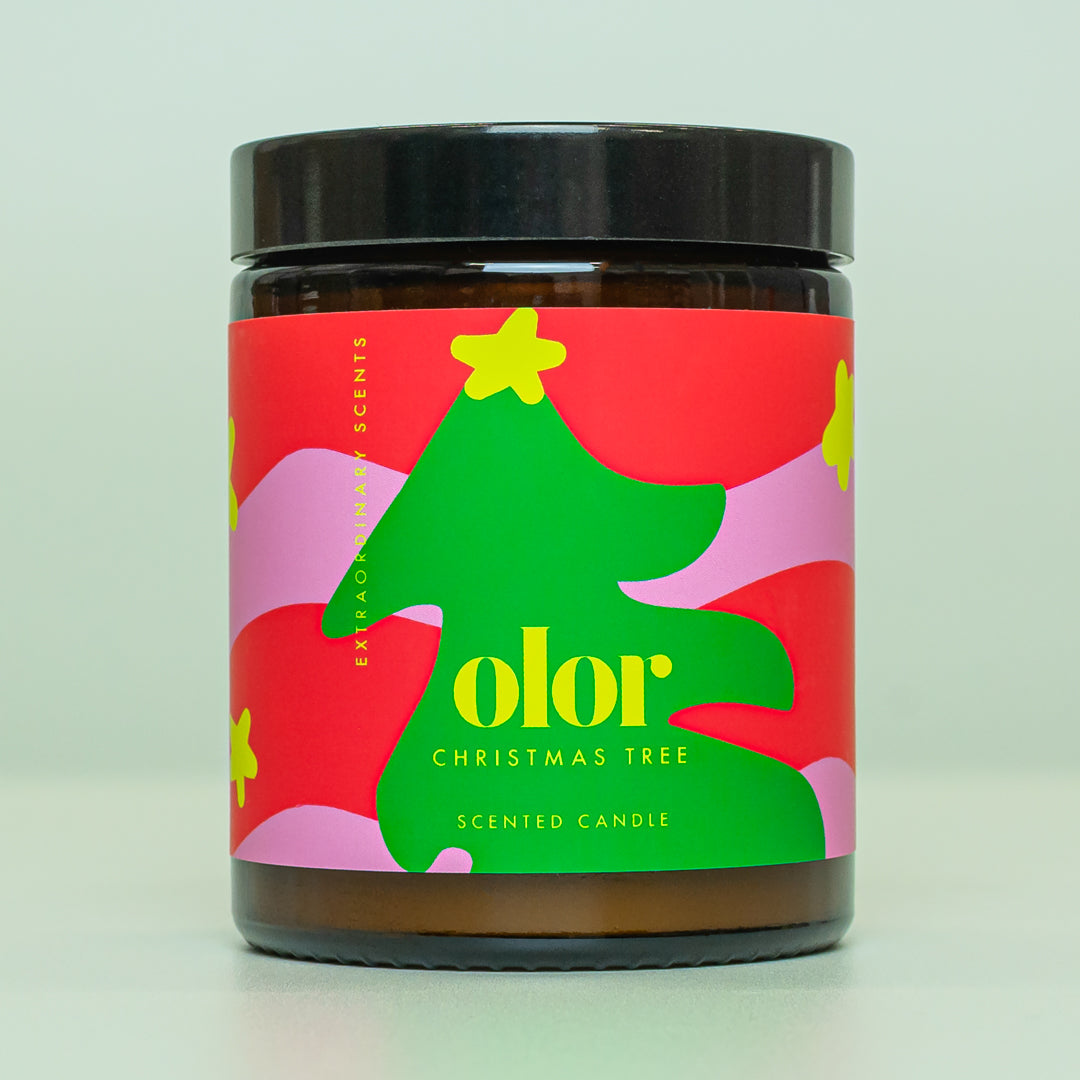 Christmas Tree Jar Candle
Sale price

£18.00
Regular price
Choose options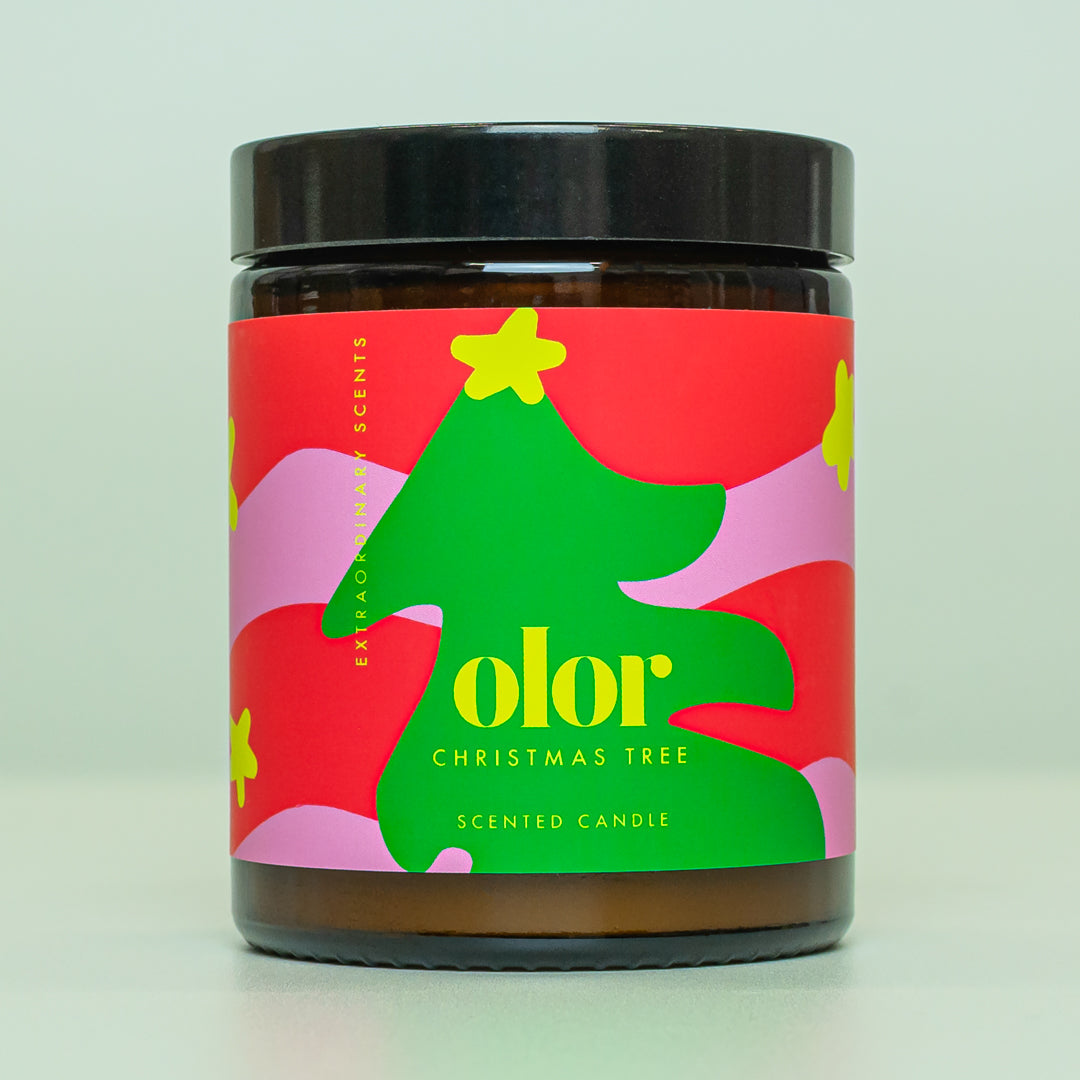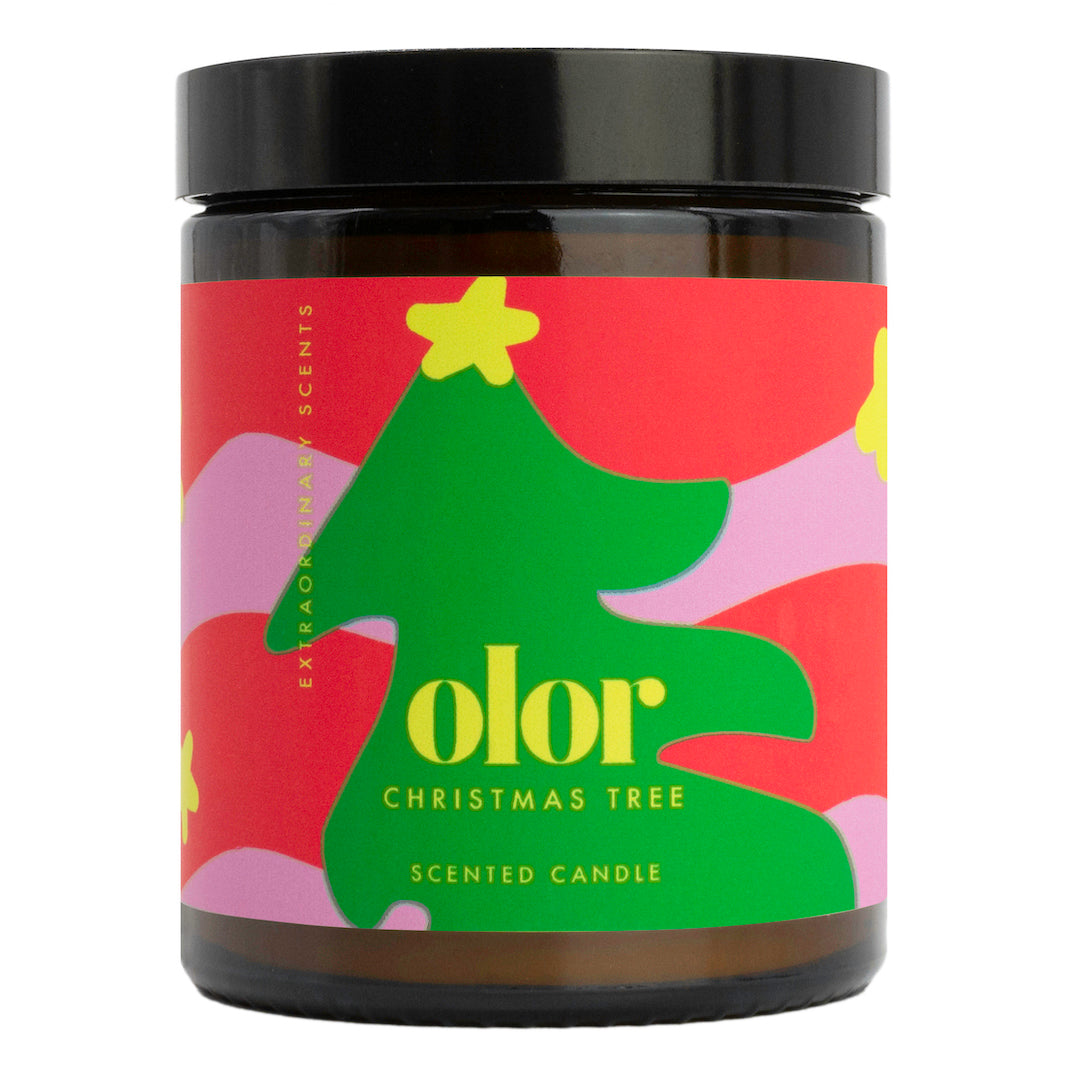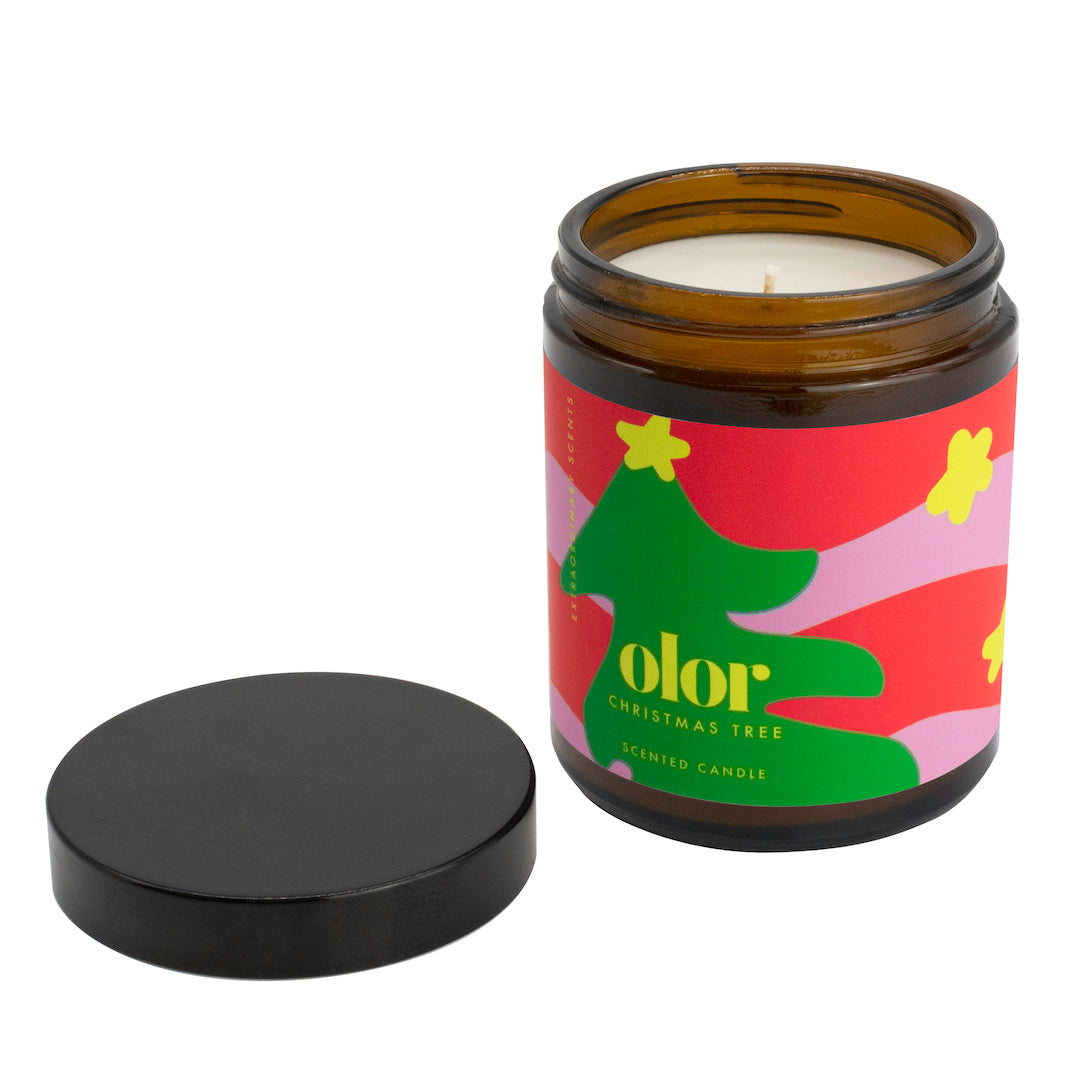 Repeat purchase
Such a realistic scent. Becoming part of our Christmas routine, like to light for the first Tim when decorating the Christmas tree. As with all the other candles we have used burns well and maintains its fragrance until the end