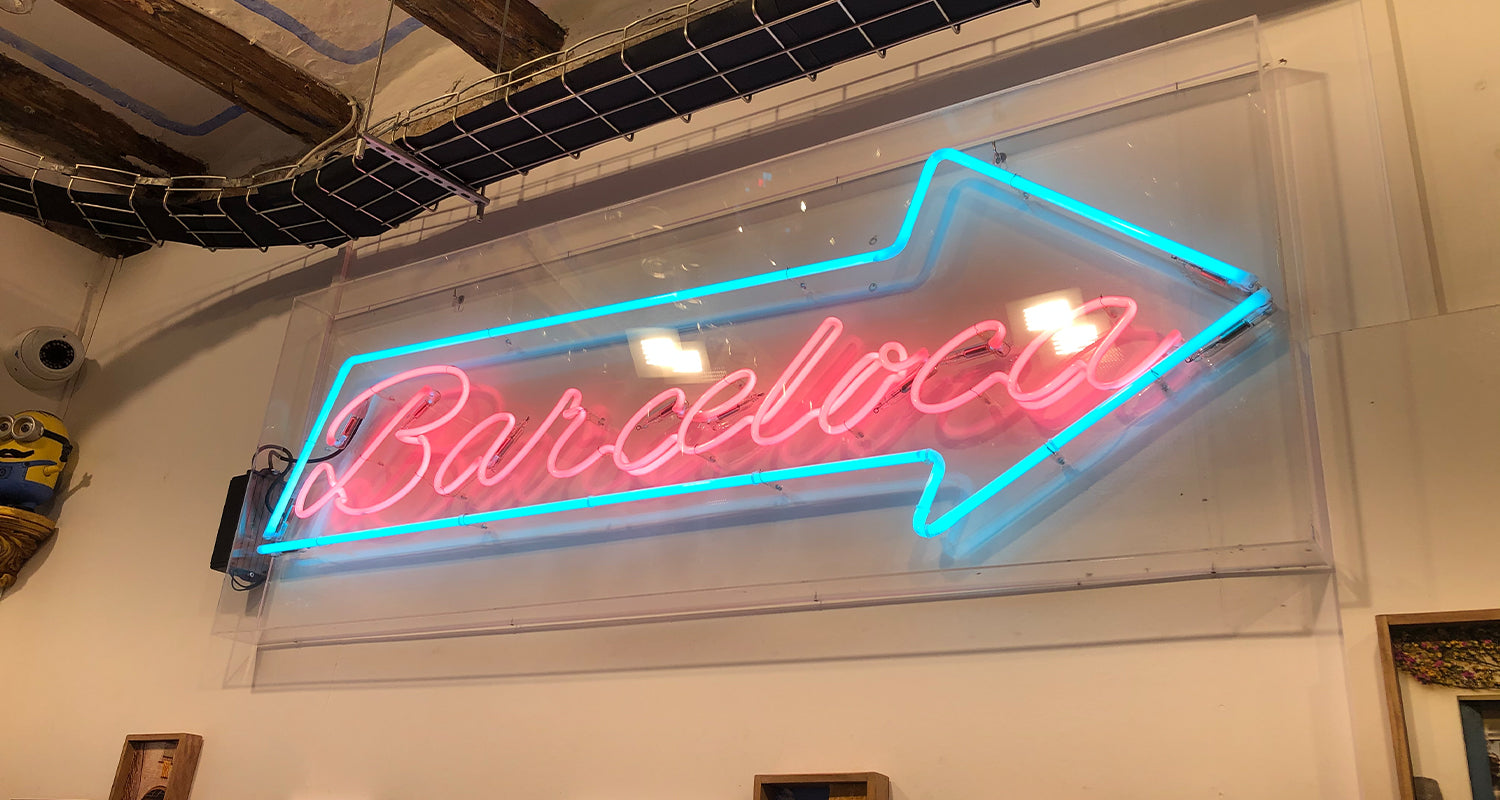 The OLOR Story So Far....
Our story on how we became OLOR from the beginning right up until the present. It's been an amazing journey lots of tears and big smiles but we are here giving it our all and we have loved every minute of the journey.
So let's start at the beginning... It all started with a trip to Barcelona back in 2019
Louise and Jonathan Barcelona 2019
As we first approached our hotel reception, all around us was a beautiful aroma. At the entrance, along the hallway and into our amazing room.... the wonderful woody scent gave an uplifting feeling of contentment, and it became so refreshing to return to after enjoying long and fascinating days of exploring. Indeed, wherever we went, the city was always full of beautiful and invigorating aromas. It was right there we knew we had to bring these fragrances back to life at home.... and that's where OLOR began.
The scent from our hotel inspired us to create Mandarin + Sandalwood to this day it's our bestselling fragrance
Interesting fact... the name OLOR means scent in Catalan 😉
Now that we had the idea, we needed to do some research and learning. We started with a perfumery course to learn how to scent build, and to get a true understanding of fragrance. We also spent time learning with award winning candle makers to teach us how to make the perfect candle, there's a lot of science involved and a huge amount of testing. The testing alone took around a year to perfect all 10 fragrances we currently have. Now that we had the basics mastered as many businesses start out, ours started on the kitchen table (well the island to be exact) 
One Sunday afternoon we melted our first chunk of wax and started the journey of creating candles in our kitchen, we were so chuffed with our first lot but looking back they were horrendous, no smooth tops, no idea if we had the best wick yet but we had to start somewhere. We kept going day after day trial and error. We must have got to about 200 candles and we started to turn a corner and finally after a really long time we had the perfect recipe for the OLOR scented candle with the most amazing scent throw 🎉
During all the testing we started to work on the look of our candle, we explored a wide range of materials, different shapes and colours until we found our perfect vessel.
Our first collection of Classic Candle boxes
Our famous packaging. If there is something we are renowned for it's got to be our packaging. There has been a lot of love for our boxes, and we have had many customers buy just to get a particular box and we love that. We spent a long time working on our branding and we really wanted to get it right. Colour can evoke emotion and we know when you see particular colour, they can represent certain scents.
We have been working with an amazing printing company who talked us through the full printing process and allowed us to go in and watch our first batch of boxes go through the full printing process. We watched as they set the printing plates up for each colour, we then saw the test runs to make sure the colours were printing correct and that our designs were printing perfectly inline. This whole process can take up to an hour to get right and then the printing can begin. Our run took a grand total of approx 4 minuets to print the whole of the first batch. The printing press is one of the biggest presses in Europe coming in at approx 15 meters long!!!
All our boxes are printed on FSC approved card and are fully recyclable ♻️
We had just watched the first print run and we got to take the first print back with us.
Now that we had perfected our first collection of products it was time to launch. We launched on 1st May 2021 with 4 fragrances in our high quality Classic Candle, Travel Candle and Wax Melt. We also launched with our own branded Candle Snuffer + Wick Cutters (which have been really popular) There was a lot of excitement as we approached launch day, finally the day came and wow what a fantastic day we had. Thanks to the support of our family and many friends we had orders rolling in!! We packaged up our very first orders as they came in, we were so overcome with the support we had I was lost for words. By day 2 we actually had orders from people we didn't know that was so exciting we jumped around and realised we now had to work out how the new delivery services we had signed up to actually work 😬
We had launched and we now needed to get our products out there, so we started with Makers Markets. We had no idea what to expect or how market etiquette actually worked. We soon realised we just needed to talk to everyone that came past, and then people started to stop and actually buy our products!! Another exciting moment selling our very first products face to face. We loved being able to talk to our customers and gain feedback (and we still do today!!)
At Old Spitalfiels Market London
Shortly after we launched, we applied to for a pop-up shop at John Lewis, we were gobsmacked when we received the email within 24 hours of applying, we had been accepted. Our first pop up was at the Trafford Centre John Lewis. On July 26th we headed into the store totally unaware of what the next 7 days would do for our business. By day 3 of the pop up we had really started to achieve phenomenal sales, we were in shock at the response we were getting, customers loved our products and enjoyed talking to us and hearing all about our business. We knew by the end of the week this was a major turning point for OLOR. Not only had we achieved more than we had hoped for, but we had really started to create amazing relationships with customers who further down the line became returning customers and some even followed us around all the markets and pop ups, plus ordered online. This is something we will forever be grateful for, in the beginning our customers who helped kick start our business. Sure, enough we booked to go back in the September, after the second pop up we found out we had been the most successful pop up in store which is a pretty big achievement we were beyond pleased with the outcome. 
Our first pop up at John Lewis Trafford Centre
We returned back to John Lewis for a 3rd time during December leading right up to Christmas Eve. I can honestly say what an experience it was, from that first morning we did not stand still for the entire time we were there. We took with us a very large amount of stock, however we pretty much sold out of 2 products (Mandarin + Sandalwood and Rosa + Oud Classic Candles and the Reed Diffusers weren't far off from selling out either!!) The customers and staff were amazing we really enjoyed our time there. We sold a staggering number of Candles, Reed Diffusers and Wax Melts and we went through nearly 1000 gift bags during December!! Home fragrance was definitely the gift of the season. Watch this space for Christmas 2022 gift sets and gift boxes are coming!!!
A very happy customer who had just completed her Christmas shopping.
Now we had started to out grow our original work space, we decided to moved into our own much larger business premises. There was a lot of work to do getting it ready for full operational use. It was made clear to me that this is an industrial premises and not a design project, so the only design element I managed to get in is that I was able to colour match the floor to our pink bag!!!! Which I love but it's a total nightmare to keep clean 🙄 It was then all hands-on deck to get the place ready to go into production, and with the help of our friends and family we got there. We are incredibly lucky to have such amazing people in our life to help us get to where we need to be out of the goodness of their hearts. 
We have this amazing space and we wanted to utilise it as much as we possibly can plus, we wanted to introduce our band to our local community. We met up with a local florist who had been running Christmas Wreath Making Classes for the past 6 years and she agreed to run a few classes with us. It was an amazing partnership, she is truly a fantastic florist and brilliant with everyone that attended our classes.
Christmas Wreath Making class in action
Everyone went away having really enjoyed them self plus they created these beautiful wreaths which I was totally in awe of!! By the last class I decided to have ago, having seen so many being created I thought how difficult can this be, well it's not as easy as it looks but Faye was on hand to do a few rectifications thank goodness! Huge thanks to The Allotment Bride Florist, without your help we couldn't have done these classes.
3 very happy ladies leaving with there beautiful hand made Christmas Wreaths
OLOR wouldn't be here without the enormous help of our family and friends, plus the new friends we have made along the way. Each and every one of you (and you know who you are) have made OLOR happened and we are forever thankful of your help, kindness and guidance.
So the story continues....
After launching in May this year we decided to dedicate the whole of this year to spreading the word about OLOR. After only a couple of weeks trading we were invited into John Lewis at the Trafford...
Read more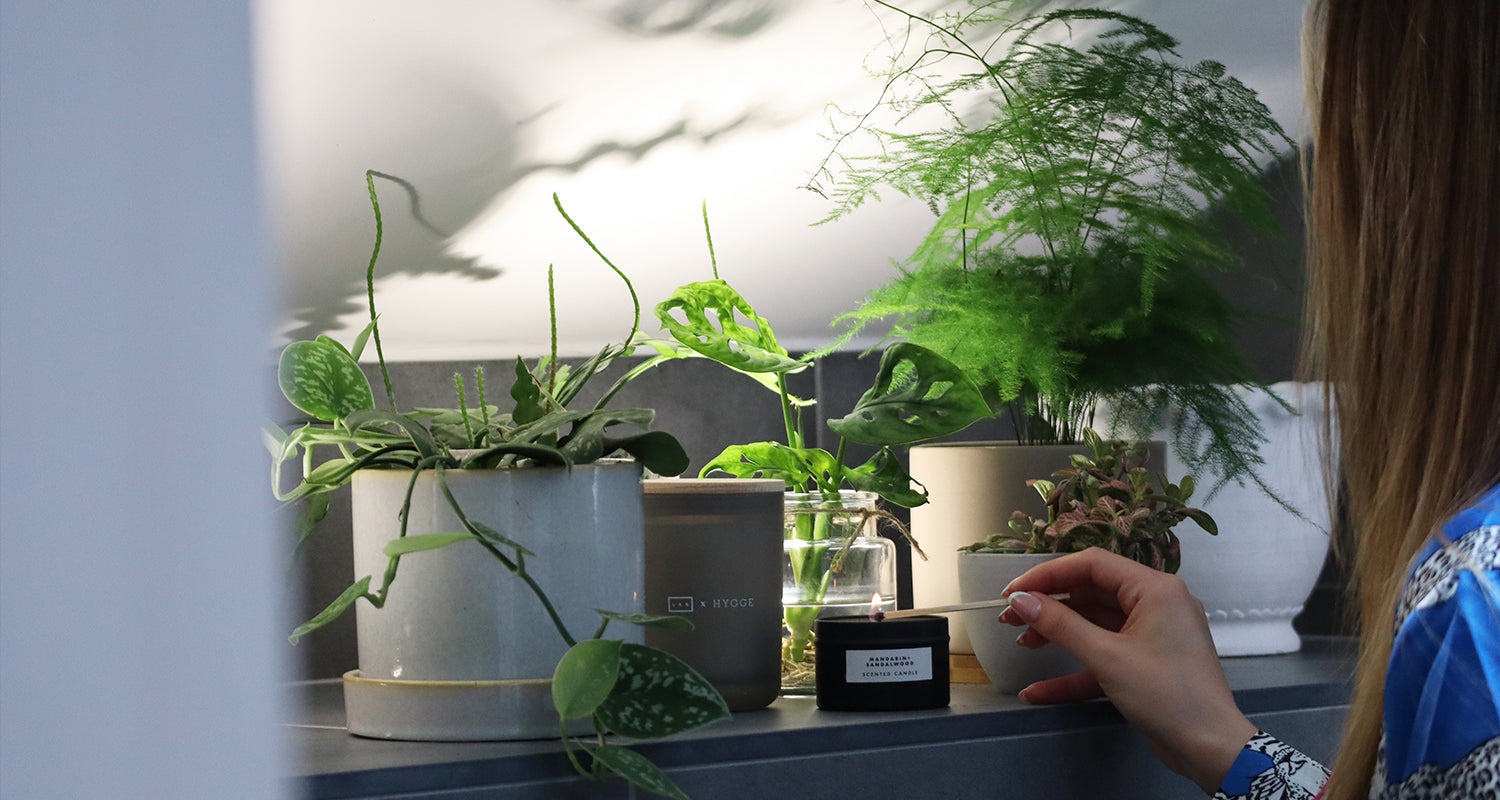 Interior Design and Scent Intertwined
What is the definition of a great interior design scheme? Some may say that the perfect interior mirrors the latest trend, divulged by popular magazines, or even by your favourite influencer o...
Read more